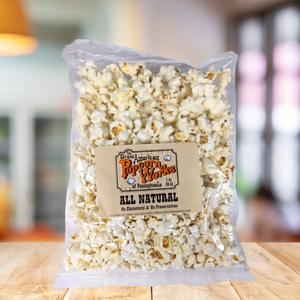 From our friends at the Great American Popcorn Works, made at the same place that we create our *awesome* nut butters!
Indulge in the sumptuous flavor of our freshly-popped, all-natural popcorn, free of cholesterol, preservatives, and gluten!  Popped in Pure Corn Oil. 
(And trust us, it's way more delicious than microwaving a bag!)
Ingredients: Popcorn, corn oil, salt.